Business Start-up and Business Coaching Services
Have you ever thought about starting your own business but never took action because you didn't know how to or where to get started? Perhaps you already did start a business but you are struggling to take your business to the next level and to make that leap to business success? If this is you then I can help you get to where you want to be.
My coaching program is designed to help those who want to either start a business or want to take their already existing business to the next level. With this program, you can instantly access a detailed system to allow you to start up a business that you are enthusiastic about, and also create a vehicle for many income streams.
If you're serious and ready to take the journey, you could be my next success story! Seems too good to be true? I understand, but I am willing to coach you if you are ready to be coached and to start your journey into entrepreneurship or to take your business to the next level. You might have been considering starting up a business however simply cannot start up or get your business to where you want it to be, just because you do not possess the appropriate systems, confidence or knowledge. You might have been thinking about where to find low cost business startup training and mentoring help that provides you with all of the tools you will need for business start-up and improvement, and also those helping hands to lead you through the struggles and challenges of entrepreneurship and take you from beginning to end so that you could attain your dream business in the best time feasible and without first making very costly mistakes that could instantly get you to quit your business before you even had the chance to enjoy being in business for yourself.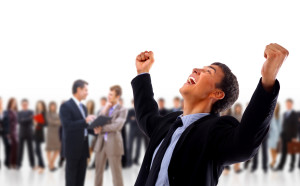 This coaching program is designed to suit your small business ideas with an emphasis on developing a business enterprise around your passion. I will coach you and reveal to you the errors I made and exactly how I amended them which will save you a lot of time, energy and money starting your entrepreneurial journey.
Many entrepreneurs do not achieve business success mainly because they do not have the right support and mentor-ship to help them be their best and grow their business to achieve the desired success.
This coaching program will not only guide you towards business success, it also will allow you to build your self-confidence and find greater success and fulfillment in business and in life.
If you're tired, confused and feeling stuck, this coaching program will give you support and help with your small business start-up goals. This is not such a get rich quickly program, this is a serious business coaching service where you will be pleased with after you have undergone the right steps and attain the financial and spiritual improvement needed for business success.
I am dedicated to modify my services to fulfill your particular needs. I perform from inside out mainly because nothing occurs on the outside without initially occurring from the inside. That is the top secret of achievements and one which many turn away from because of the risk that's involved. Just imagine how you will feel once you have the business of your dreams where you can do the things you are most passionate about. Just think about how much your life will change with the right support and mentoring to start the business you really want and take your business to the next level and achieve your goals. Imagine how you will feel when you are able to sleep at night knowing that you have somebody in your corner to cheer you on, someone that helps you to dream big and go after your dreams, someone that pushes you to move towards your goals, and someone that lifts you up and motivates you when you feel like giving up.
Here are some of the topics we will be working on during the coaching sessions:
Exploring what it takes to start a business and what is your "Why"

Identifying your ideal business idea

Define your strengths, weaknesses, opportunities, and threats

Identifying your business model and structure

Identify your target market

Put together your business plan/marketing plan

Identifying funding sources

Identifying the most important things needed to start your business

Introduction to marketing

Lead generation

Time Management skills

Building your "self-confidence"

Introduction to and creating of multiple sources of income

Principles of creating information and audio products

Putting together information products

Selling online – what does it mean and does it fit with your business

Putting together a website

What type of marketing material is needed and beneficial

Drive traffic to your website

Introduction to Podcasting
And so much more.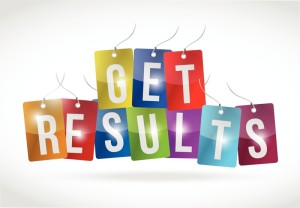 I am enthusiastic and passionate about what I do and I strive to help those who want to start their own business or take their business to business success. The benefits of hiring a business coach are that you will get a better understanding about how to guarantee your start-up success. You will have a coach that gives you the support you need and that challenges you to keep moving forward. It will help you optimize the way you present your products and services to your target market. You will also be able to integrate different tools, systems and strategies into your business for even better results.
For coaching to be effective for customers, I recommend no less than 6 months commitment because everything takes time to develop. You will not be able to become successful over night, it all takes time and a lot of effort. However, I will be there every step of the way to not only hold you accountable but also motivated to keep moving forward no matter what obstacles and challenges are trying to get in the way and trying to keep you from reaching your goal and dream of being your own boss and earn the income you desire.
If you would like to find out how this program can help you with your business start-up or with taking your business to the next level, simply request a complimentary session where we can go over all the details which will give you a better understanding of what possibilities and opportunities lay ahead.
---